Here are all the Black Ops 2 multiplayer maps for the Xbox 360, PlayStation 3, Wii U and PC versions. A total of 4 DLC map packs were released throughout 2013 and each of them was an Xbox 360 exclusive for 30 days, just like the previous Call of Duty DLCs. Black Ops 3 will also have DLC map packs released, but for the first time ever all the multiplayer maps in black ops 3 will be PlayStation exclusives for 30 days.
Each BO2 DLC came with 4 new MP maps and one Zombie map. The first DLC, Revolution, includes the following multiplayer maps: Hydro, Grind, Downhill, Mirage and Die Rise. The second DLC, Uprising, includes: Mob of the Dead, Magma, Encore, Vertigo and Studio. The 3rd map pack, Vengeance, adds: Cove, Detour, Rush, Uplink and Buried. The final DLC, Apocalypse, has 5 more maps: Origins, Fresh, Pod, Dig and Takeoff.
Aftermath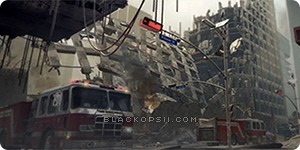 Ruined downtown Los Angeles with close engagements.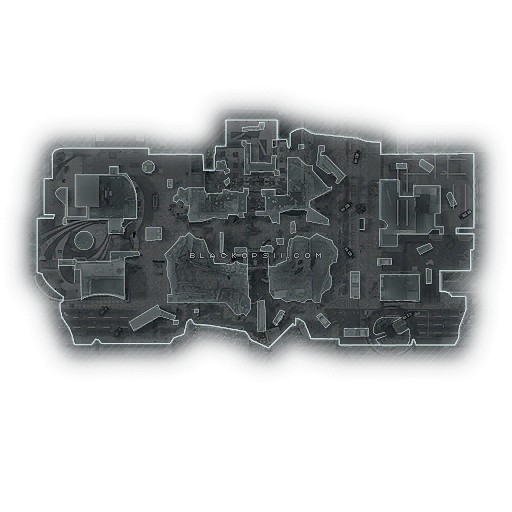 Cargo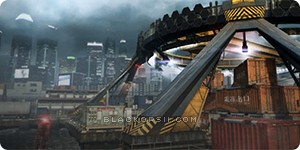 Located in Singapore. Lots of close quarters engagements.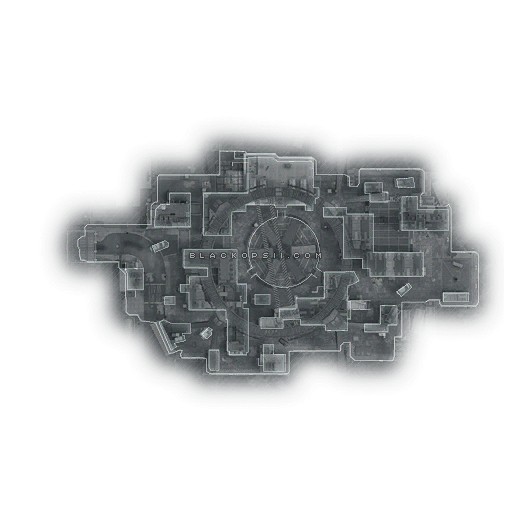 Carrier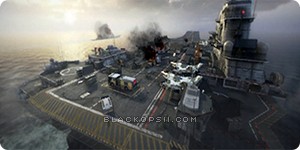 Open engagements on a Chinese Supercarrier. The hull offers great close quarter fights.
Drone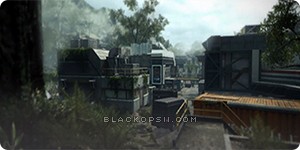 Located in the heart of the Mynamar jungles inside a hidden drone facility. Offers great chances for snipers in the middle and fun close quarter fights through the facility.
Express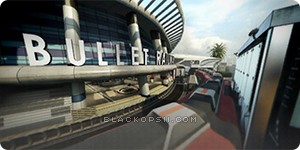 Good long to medium engagements inside the Los Angeles bullet train center.
Hijacked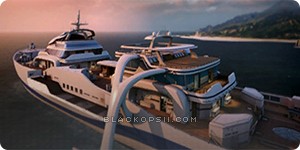 Frantic close quarters engagements on a luxurious super yacht.
Meltdown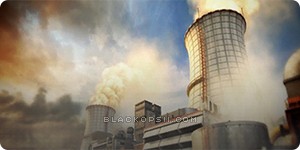 Battle over the cooling tower and surrounding facilities of a Pakistan nuclear power plant.
Overflow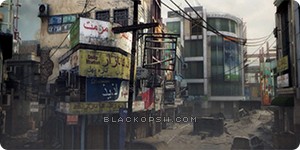 Great urban engagements in the flooded streets of Peshawar, Pakistan.
Plaza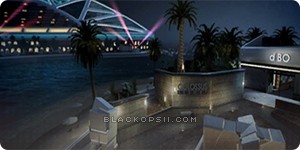 Frantic close quarter engagements with tight corners and angles throughout a floating resort in the middle of the Indian Ocean.
Raid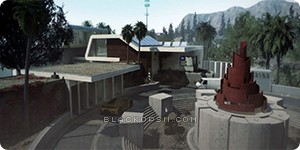 Hectic close quarters engagements through a hillside mansion in Hollywood.
Slums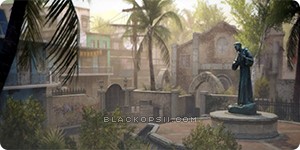 Great close quarters engagements and tough choke points in the run down section of Panama.
Standoff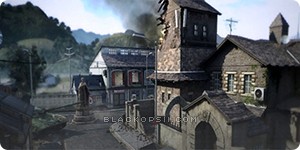 Classic Call of Duty engagements in a border town between China and Kyrgyzstan.
Turbine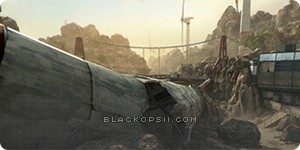 Located in the steep hills of Yemen with wind turbines scattered around the landscape.
Yemen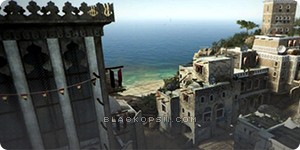 Urban streets of Yemen with tight alleys that result in close quarter engagements.
Nuketown 2025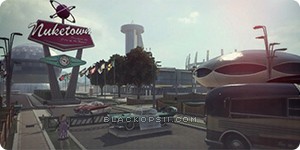 (DLC) Futuristic remake of the original Nuketown map.