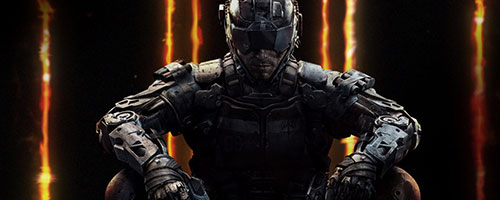 Call of Duty: Black Ops III is an upcoming first-person shooter by Treyarch and Activision. The game will be released on the PS3, Xbox 360, PS4, Xbox One and PC on November 6, 2015.
A multiplayer beta will be released on August 19, 2015 for the PlayStation 4, and the Xbox One and PC on August 26, 2015. The multiplayer in black ops 3 has evolved substantially since BO2 and new features like wall-running and boost jumping have been added from Advanced Warfare.
The Pick 10 system is back and allows cod black ops 3 weapons to be customized with attachments and other features as needed. The Pick 10 doesn't cover any Scorestreaks since they are chosen separately. Many of the cod black ops 3 scorestreaks will be familiar to Black Ops 2 players, like the HC-XD, which is a futuristic RC-XD with boosters and can drive on walls.
Some long running perks have been removed or moved to the Specialist system. While some cod black ops 3 perks, like Extreme Conditioning, are out due to players having unlimited sprint. Fans of the Zombies mode can expect to see their favorite Perk-a-Cola machines back in action in the cod black ops 3 zombies perks system.
Black Ops 3 will have four DLC map packs released in 2016. Like its predecessor the cod black ops 3 maps and DLC are designed with an emphasis on three lanes, making them extremely player friendly.