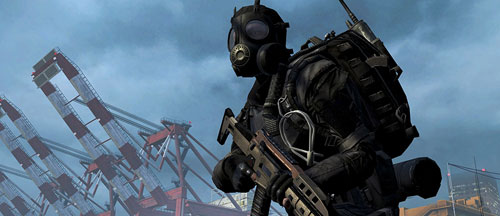 The main focus of Black Ops 2 has been on the Xbox 360 and PS3 versions, which has left a lot of PC version related questions unanswered. Luckily Treyarch has just released new information on the PC versions online security, matchmaking and dedicated servers:
Black Ops 2 PC is going to "feature" both matchmaking and dedicated servers, but not like in Modern Warfare 3. Last year's MW3's matchmaking was the only way to gain levels, but it was completely P2P (Peer 2 Peer) based, while the dedicated servers were unranked. The BO2 PC version is taking a step in the right direction, but it's still a bit of a hit and miss: there won't be dedicated servers available, but the matchmaking system will use them - this should in theory prevent majority of the hacks that are used in P2P matches.
Due to this new system every public match and League Play will be done via matchmaking lobbies that run on dedicated servers. There will be no way to rent servers and the server files won't be released - this is to protect the game from hacking and other kinds of cheating. Treyarch will be providing a huge number of servers around the globe for free.
PunkBuster won't be used; instead the PC version is using Treyarch's own proprietary server-side anti-cheat technology that will be integrated with Steam's VAC. There will be a new zero tolerance policy on cheating: bans are permanent.
Last but not least, Treyarch also announced that there won't be any mod tools available due to technical reasons and licensing restrictions.