Turtle Beach will be releasing limited edition Black Ops II headsets later this year. As with last year's Modern Warfare 3 headset models, the headsets are custom designed and optimized to deliver enhanced audio experiences. The goal in the development of these new headsets is to allow the player to hear the game the way the developer intended.
Turtle Beach will be releasing 5 Ear Force models: Tango, Sierra, X-Ray, Kilo, and Earbuds.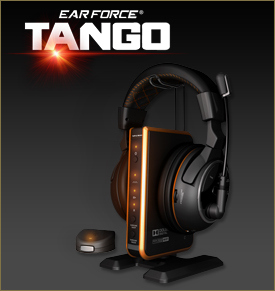 Ear Force Tango
The Ear Force Tango offers a sleek, premium design combined with Bluetooth, Wireless Dolby 5.1 Surround Sound and programmable presets for the ultimate audio experience across the Xbox 360 and PlayStation 3. The headset lets you pinpoint the direction of every gunshot and footstep with 360 degree audio for an immersive experience. MSRP: $300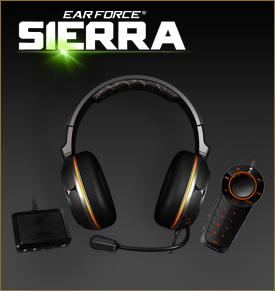 Ear Force Sierra
The Ear Force Sierra features a streamlined design with a LED backlit control with touch control capabilities and limited edition Call of Duty: Black Ops II speaker plates for use with Xbox 360, PlayStation 3 and PC platforms. Audio presets allow gamers to hone in on footsteps, amplify heart-pounding explosions and hear every shell casing hit the floor in glorious 360 degree surround sound. MSRP: $280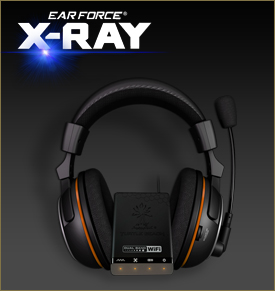 Ear Force X-Ray
The Ear Force X-Ray boasts a clean design and the latest tech, the dual band wireless X-Ray provides players with an optimized Dolby Surround Sound experience for Xbox 360 and PlayStation 3. Multiple EQ presets and adjustable surround sound angles offer excellent customizability, so users can personalize their audio experience. MSRP: $200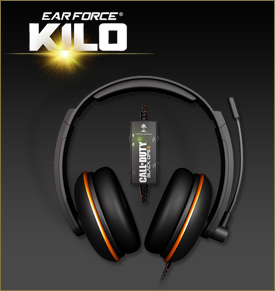 Ear Force Kilo
The Ear Force Kilo combines premium stereo game sound with crystal-clear communication on the PlayStation Network, Xbox LIVE and PC/Mac to produce a truly engaging gaming audio experience. Players can also quickly access critical gaming audio controls, including chat and game volume via its inline amp, and experience enhanced depth and realism through the headset's Bass Boost. MSRP: $80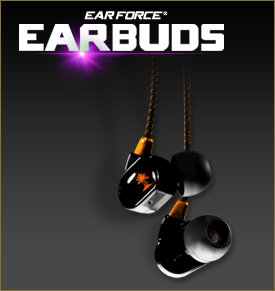 Ear Force Earbuds
The Ear Force Earbuds are the ideal audio solution for gamers looking to display their dedication to Call of Duty: Black Ops II and enjoy premium quality audio while gaming, talking or listening to music, on their mobile phones or tablets. Three different ear gel sizes and rugged braided cabling in special Black Ops II colors give you the optimum fit and durability you need while traveling. MSRP: $70
The Ear Force models will be released October 2012, just before the game ships to stores.