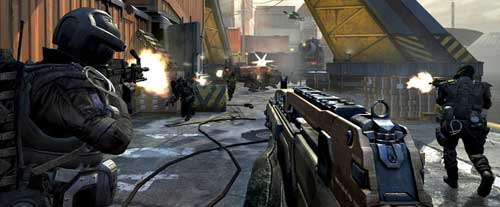 Garnett Lee of Shacknews, who participated in the private Black Ops 2 multiplayer event at E3, has accidentally leaked information about the games multiplayer during a podcast. The slip-up has now been removed, but what happens on the Internet stays on the Internet.
The Create-A-Class in multiplayer has now been totally revamped; instead of choosing your primary and secondary weapons, attachments, perks, and such, you have a point allocation system. As you plan your class, you have 10 points to use for your weaponry and miscellaneous slots, like perks. This completely changes the multiplayer aspect of the game: players are allowed to customize their character in any way they want.
For example, you could choose 2 primary weapons with attachments, but after that you can only choose one perk since primary weapons require more points. The system even allows players to start with only a knife, but you would then be able to stock up in grenades, equipment and have more perks than usual.
We will learn more about the new Create-A-Class this coming fall as the multiplayer trailers start rolling out.